Need an easy and fun way to teach kids about germs? Check out this free printable germ activity for kids - especially perfect for preschoolers and kindergarten aged kids.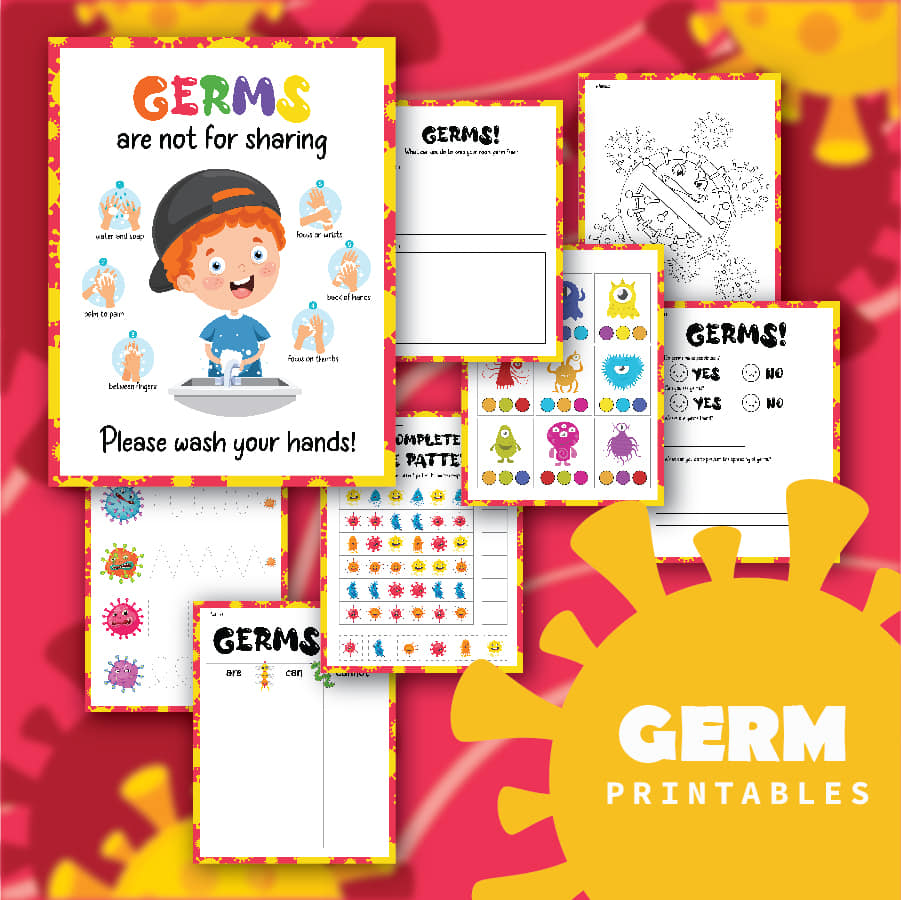 Given the current times we're living in, there's more of a need to teach kids about germs than ever before!
And I've had more than a few requests from parents and teachers for a fun and simple way to teach the littlest kids all about germs, and how to stay safe from them!
So we've pulled together this fun little pack of printable germ activities for kids. These are ideal for preschoolers and kindergarten age kids, although older elementary kids will still enjoy some of the worksheets!
Kids will learn all about germs - learn what germs are, where they are found, and how to prevent them and stay healthy.
This free printable germ activity includes:
Hand Washing Reminder Sign - perfect for classrooms (or kid bathrooms!)
Germs "are/can/cannot" Activity Sheet
Complete the Pattern Worksheet
Germ Writing Activity
Germ Coloring Sheet
Pattern Tracing Worksheet
Color Matching Worksheet
Click here to download the free germ activity worksheets.