This super fun science experiment will entertain kids of all ages - from preschool through elementary school. With just milk, dish soap, and a bit of food coloring.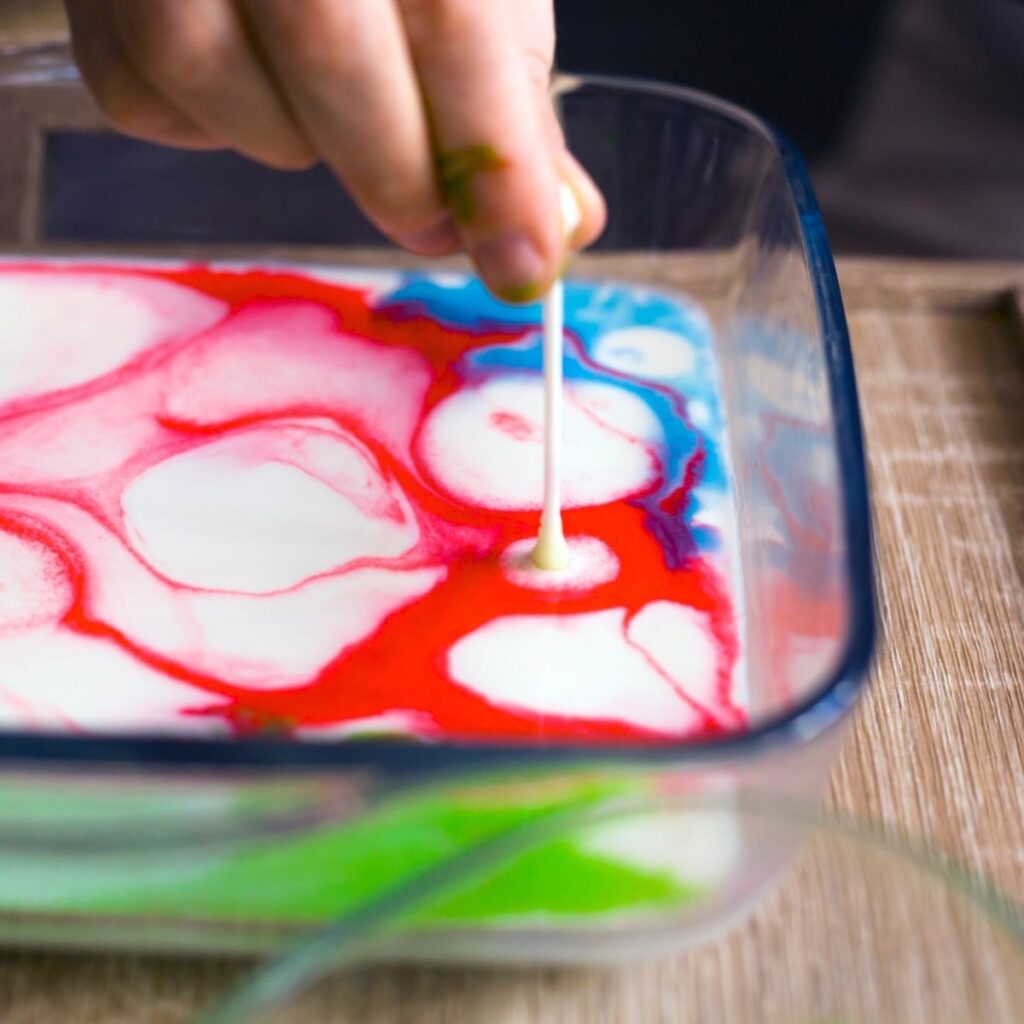 Magic Milk Experiment
Explore the surface tension of milk with this fun and colorful kid's science experiment. All you need is milk, food coloring, and dish soap!
Materials
Whole Milk
Dish Soap
Food Coloring - a few colors
Q-Tip
Large Pan or Baking Sheet with Sides
Small Bowl
Instructions
Add a small amount of dish soap to the bowl, and set aside.
Fill the pan with milk, at least 1/2" deep.
Add drops of food coloring to the pan, scattering them around the pan as you please.
Dip a q-tip into the dish soap, and then dip it into the milk.
Watch as the colors scatter away from the soap, making colorful patterns in the milk!
Notes
You can use any type of pan or tray, as long as there are sides to hold in the milk!
Recommended Products
As an Amazon Associate and member of other affiliate programs, I earn from qualifying purchases.