Need an easy way to teach your kids multiplication? Grab this free printable multiplication chart, and they'll know those times tables in no time!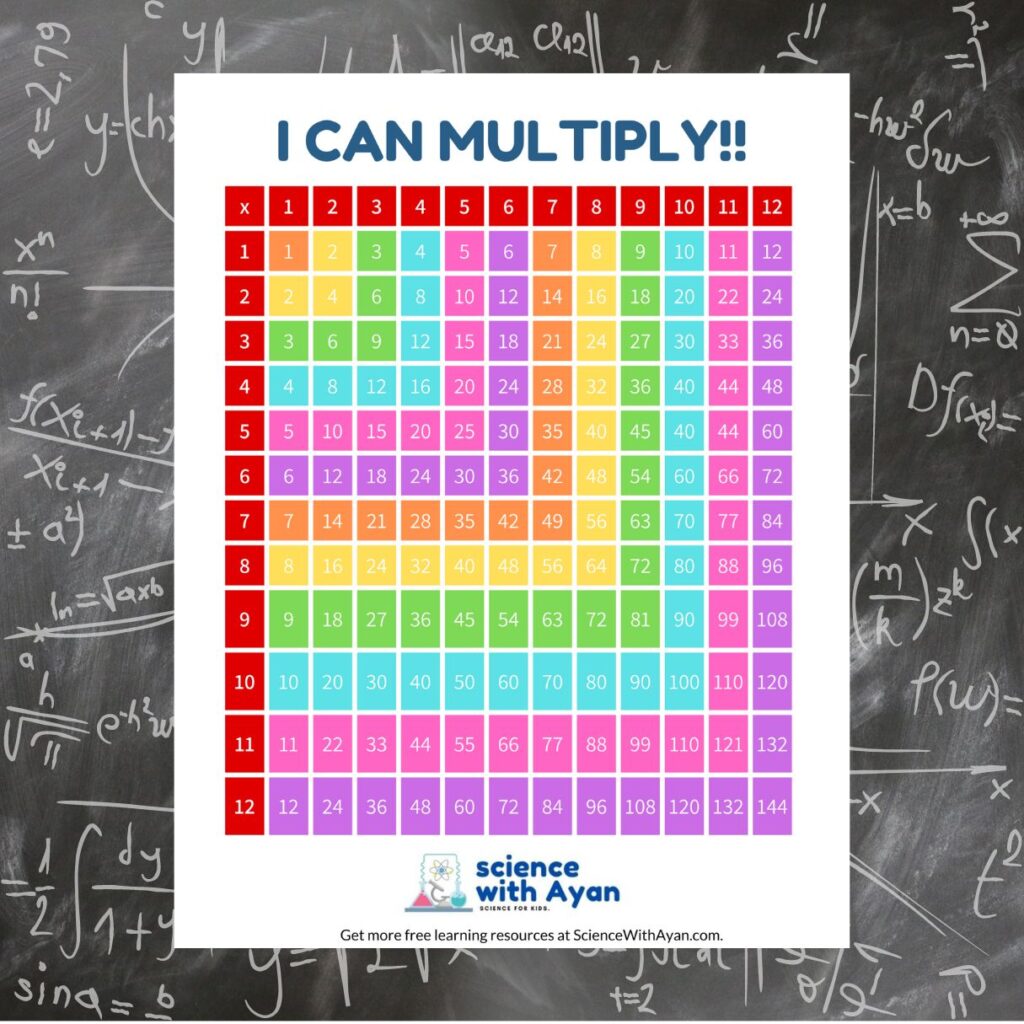 Learning times tables can be tricky - but is so important to establishing a great foundation in math. As I've worked on teaching my own kid multiplication, one thing that has been very handy is a simple multiplication chart!
I'm sure you remember the one from your elementary school days - that big old grid with all the multiplication factors from 1 - 12. Yeah, that one.
Well it may be old fashioned, but it sure does work. So I've pulled together this free printable multiplication chart for you to use.
Just download, print, and keep it handy for homework time!
Click here to download the multiplication chart!
More STEM Activities
If you found this printable multiplication chart helpful, check out these other great learning ideas: