Looking for a cute and fun way to keep the kids entertained at Christmas dinner? Check out these free printable Christmas placemats are filled with kids activities. Print these for the kids table, and enjoy your celebration!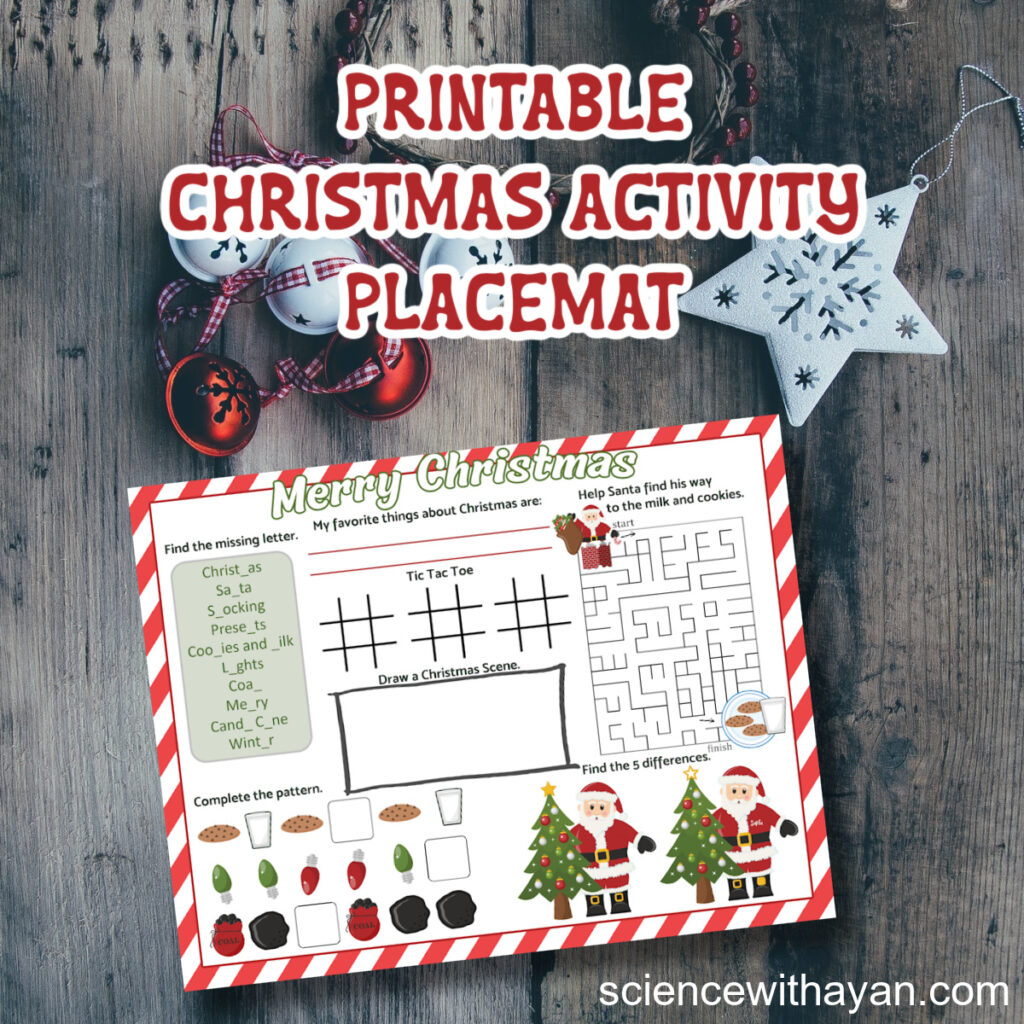 There's nothing better than a house full of kids at the holidays. But it sure can be hard to keep them busy!
So I pulled together these fun Christmas placemats, filled with activities to keep the littlest ones occupied. There's a reason restaurants give these things out with the kids menu - they actually work!
They'll have fun tackling all the little activities on these printables, including:
Helping Santa through the Maze
Playing old fashioned Tic-Tac-Toe
Spotting the differences in the Santa pictures
Finishing the Christmas Pattern
Finding the missing letters in the Holiday Words
Drawing a Christmas picture
Writing down their favorite things about the holidays
That should gain you at least enough time to finish cooking dinner. 😉
Lots of fun for the little ones, and a little more free time for the grown ups too!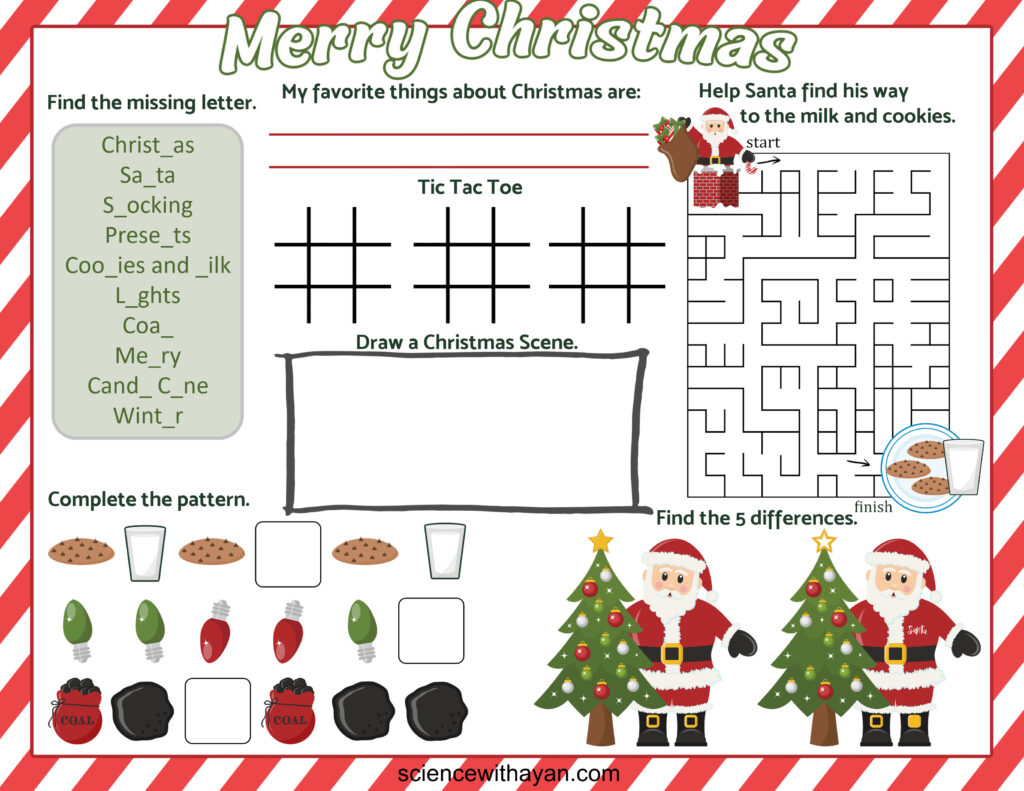 Grab the free printable right here. Print out a set for your holiday table this year!